So the time is counting down.  Time to say goodbye to '08 and bring on a whole new year.
I can't wait to put this past year behind me.  It was certainly one thing to have to experience the stuff that happened to me, it's quite another when she makes me talk about it, or worse, post about it here.
So, I say bring on the New Year!!  Cause I'm going to be a new person next year... Which bring me to my resolution.  Now normally I'm not big into things like that, but I'm going to make an exception this time.  I only have one resolution, and I'm pretty sure it's going to be easy to keep... cause it involves me just being me.
I resolve to...
... putting an end to the girly insanity.  No more 
being pushed around.  No more having to choose between the lesser of two evils.  I'm going to stand up for myself.  I'm standing up and saying I'm not going to take it anymore!!
You'll see...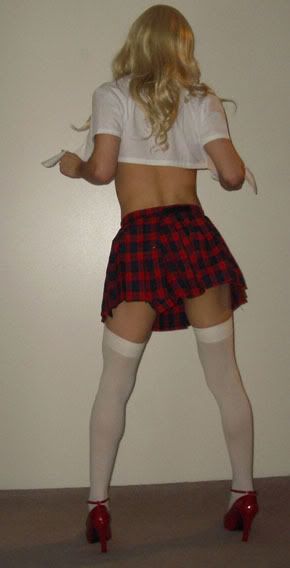 ... well, you won't see it here...